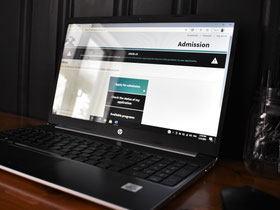 By Elizabeth Courchesne
With 2020 now behind us, many of us are looking to make 2021 a better and brighter year. What better way to do so than to apply yourself to your education or career. Applying yourself can look differently, depending on what your goals are. Here are a few ways that you can apply yourself with a little help from Phelps this year.
1. APPLY TO FINISH YOUR HIGH SCHOOL DIPLOMA
There are many proven benefits to getting your high school diploma. Whether you can commit to full-time studies at New Horizons or can only dedicate a few hours here and there through Distance Education, there is a way to complete the diploma that works for you. For students in the Stanstead area, the Adult Ed classroom (located in the Sunnyside CLC), launched last year, is back up and running. The Sunnyside CLC classroom is a quiet space for Adult Ed students to access the support of a teacher, without traveling all the way to New Horizons in Sherbrooke. The classroom is open to anyone registered at either New Horizons or Distance Education through ETSB. Getting your high school diploma is a step towards opening up new opportunities for yourself. If finishing high school has been on your mind, the Compass program at Phelps Helps can get you started!
2. APPLY TO A VOCATIONAL TRAINING PROGRAM 
If you like learning new skills through hands-on practice, vocational training may be for you! Vocational training centers across the province are now accepting applications for their professional programs such as Welding & Fitting, Secretarial Studies, Mechanics, and Health Assistance & Nursing Care. Most classes offer the choice to do the theory online with practice, and exams, in a secure class environment. Registration is currently ongoing, with the deadline falling a few weeks before the program start date. With so many great options available in the Eastern Townships there is sure to be a program for everyone's interests!
3. APPLY TO CÉGEP
If you are looking to continue your post-secondary education, the CÉGEP application season is in full swing. Applications are accepted in a round-system using the SRAM website. There is a limit to one school per round, and there are three rounds total. The deadline for the first round is March 1st at 11:59 pm. Applications received in the first round have priority over the following rounds, so it is important to submit your application before the first deadline. Compass is currently offering free support to students applying to CÉGEP. Don't wait to contact us because the deadline is quickly approaching! Not sure what to program to study? Compass can help you compare different programs available to help you pick the best fit for you. 
4. APPLY TO UNIVERSITY
Similar to CÉGEP, the deadline for most Canadian undergraduate programs is March 1st, 2021 at 11:59 pm. However, there is only one deadline for Fall admission. It is important to submit your application before the deadline. Applications can be submitted by visiting the university website and completing the application form for your program of choice. There are so many great programs available to study at the university level. If you need help going over all the options and requirements, Compass can help you access and understand all the important information you need to make your decision as well as submit your application. If it is the cost of University that is putting you off, Compass can help you find and apply to scholarships and bursaries, as well as student loans that can ease the financial burden. 
5. APPLY TO A NEW JOB
Many people have lost their jobs or have had their job descriptions altered by the ongoing pandemic. The good news is that there are still many jobs available, the pandemic has simply shifted the areas of demand. For instance, one of the areas of need that the pandemic has highlighted is in the hospitals and other essential services. The Compass program can help to update your CV, write a compelling cover letter, and even help you brush up on your interview skills. Compass has received funding from Employment Quebec for the new Youth Outreach and Attachment Project which provides youth 15-30 with an individual support counsellor that will accompany them on their journey to acquire the skills and experiences needed to successfully transition to the job market. For participants who complete the 3-phase project, there is a $1000 completion bonus.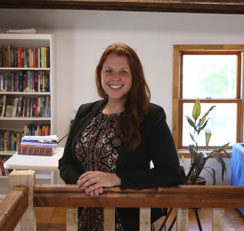 It can be hard to maintain morale during a pandemic, especially with job insecurity and strict social distancing regulations. It is easy to get locked in a cycle of self-doubt and overwhelm. With so many options and information at our disposal, deciding what your next steps should be can be a daunting task. Let Phelps help you by booking a free appointment with our Compass Coordinator to navigate the process. Whether it be to finish your high school diploma, register for a professional program, apply to post-secondary school or a new job, making a positive change is possible. The Compass program at Phelps Helps is ready to support Stanstead youth ages 14-30, make 2021 a year of growth! Meetings can be scheduled online or in-person by contacting Elizabeth Courchesne at ecourchesne@phelpshelps.ca.