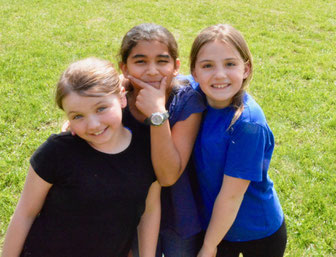 It has been a record year at Phelps Helps with 172 participants since September in one or more of our programs! Over the school year, we have had 49 volunteer tutors, 60 high school students from Alexander Galt and LaRuche, 44 students from Sunnyside Elementary and 23 students from Jardin-Des-Frontières participate in our weekly programs. 
With the school year coming to an end, Phelps' weekly sessions will also be wrapping up for the summer. Today is the last day of weekly sessions but we are still offering one-on-one tutoring for high school students to help them prepare for their end of year exams. Students must contact our High School Tutoring Coordinator, Clea Corman, to set up an appointment with a tutor anytime between June 10th and 18th.
To celebrate another great year of dedication and hard work from our participant's at the high school and elementary levels, we will be hosting an end of year party today at 272 rue Dufferin. Elementary students from both Sunnyside and Jardin-Des-Frontières will come together at Phelps Helps after school for special games and team-building activities. High school students and their families are invited to celebrate from 5-6 PM. Subway sandwiches and snacks will be available for all. We hope to see you there!